The Kwik BagIt System
The Adjustable Bag Holder That Fits
The Best Bag Holding Device – Ever Made - With So Many Uses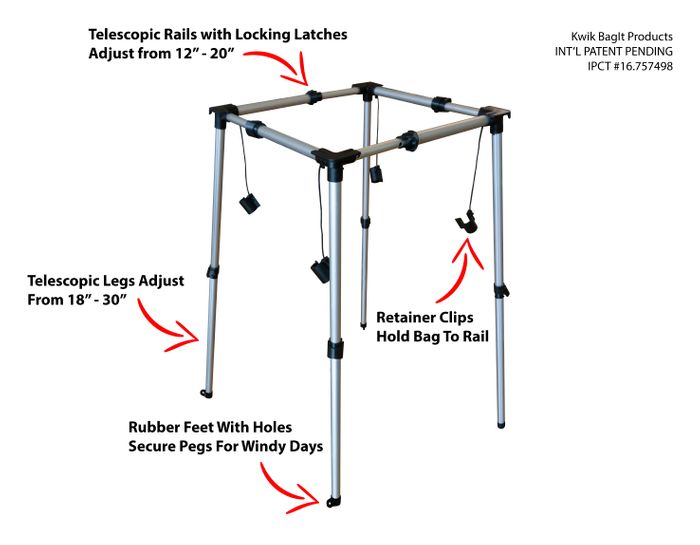 Featuring Adjustable Telescopic Rails & Legs
Lightweight and Portable
Use Outdoors - For Yard Clean Up
In the Garage - For recycling Collection
Laundry and Bedrooms - for Clothing and Toys
Camping - Fishing - RV's and more...
Adjustable hights work great for pulling weeds in flower gardens
See our products in action in 2 minutes
Introducing the First Washable-Reusable Poly/Cloth Bags That can Be Used Dozens of Times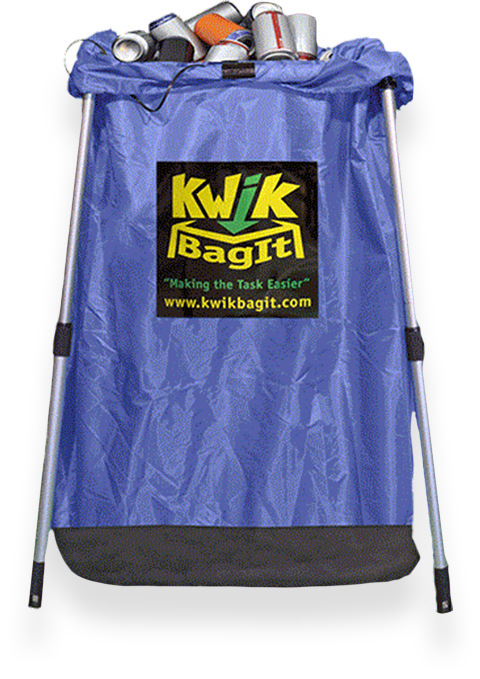 Why Our Bags Are The Best For The Environment
The Kwik BagIt RPET Poly/Cloth Bags are made from recycled plastic bottles and are the answer to a number of issues that plague our municipal landfills and the environment. It takes over 100 years for an oil-based, single-use plastic bag to break down, but Kwik BagIt actively fights this waste, as they are made sustainably for long-term use.
You Don't Throw Them Away
You Wash and Reuse Them
They Hold 3 times the Volume
Fewer Trips to the Recycling Depot
Durable Poly/Cloth Prevents Tearing
Leak Proof Bottoms
Breathable Mesh Material
Simply wash them down with a hose and reuse them dozens of times!
The Kwik BagIt poly/cloth bags are made from Recycled Plastic Bottles (RPET) and they are the solution to the problems that Recycling Depots create when you leave your plastic bags behind with them. They can't recycle them and have nowhere else to send them but to the landfills. These bags create unnecessary waste, damage our environment, and threaten our health until they finally breakdown after over 100 years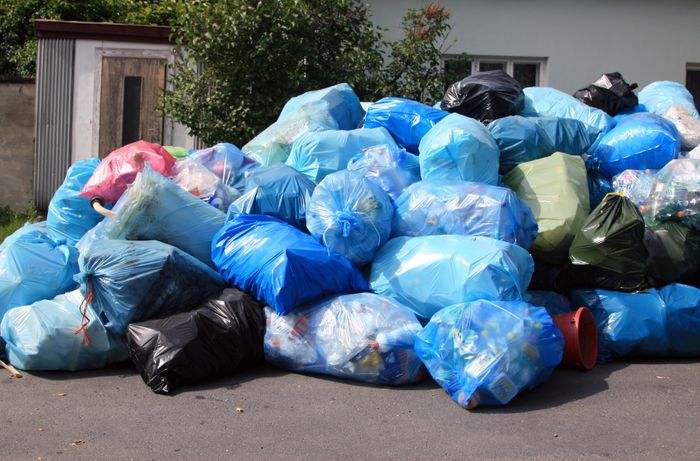 Kwik Bagit Action Plan on Zero Plastic Waste
Our planet is in serious trouble because many people are unaware of the severity of pollution and others don't seem to care. Waste management and recycling practices need to be improved, but you can play an important part by making changes that start at the SOURCE — in our HOMES! The "Kwik BagIt System" is an eco-friendly, portable utility device that encourages the use of washable and reusable poly-cloth bags. The system is successful in "MAKING THE TASK EASIER" for the collection of compostable organic waste and debris, the storage of refundable recyclable items, and getting them to recycling depots properly.
Together, we can improve on the collection of our recyclables, strive for a "GREENER PLANET" to help our fragile environment, and reduce the amount of unnecessary oil-based petroleum bags from entering our plugged landfills!
CEO Harold Sokyrka President Kwik BagIt Products International Inc. Saskatoon Saskatchewan Canada
Come and Join Our Mission