THE BEST ADJUSTABLE "HANDS-FREE" BAG HOLDING
DEVICE THAT FITS VIRTUALLY ANY SIZE OR TYPE OF BAG IN THE MARKET.
OR USE ONE OF OUR REUSABLE BAGS THAT CAN BE USED DOZENS OF TIMES.
SIMPLY SPRAY IT WITH A HOSE AND WATER.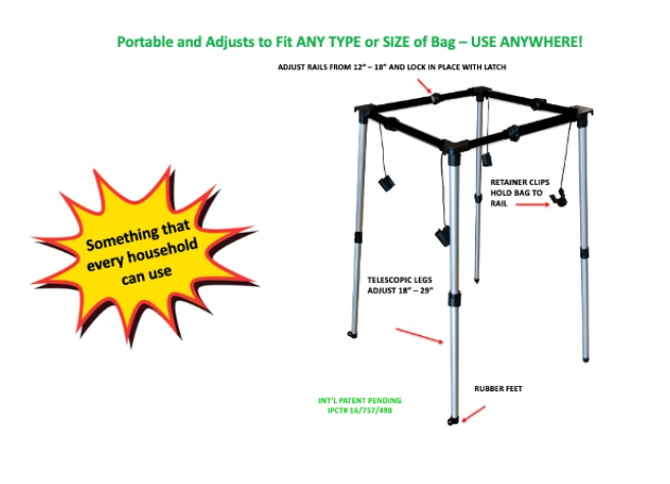 We all know how hard it is to hold a bag open when you are trying to fill it. (UNLESS YOU HAVE 3 ARMS!)
Now, there is no need to have that 3rd arm, or that 2nd person to hold the bag open while you fill it and once it's full – it's also so easy to remove the bags – unlike those "wire units" that are so frustrating to work with.
The "Kwik BagIt System" is a Patent Pending, multi-purpose utility device that is successful in "MAKING THE TASK EASIER" for so many outdoor applications. It works with the use of telescopic rails allowing the use of virtually any size of a bag in the marketplace. The bags are simply attached to the rails with unique KBI Retainer Clips.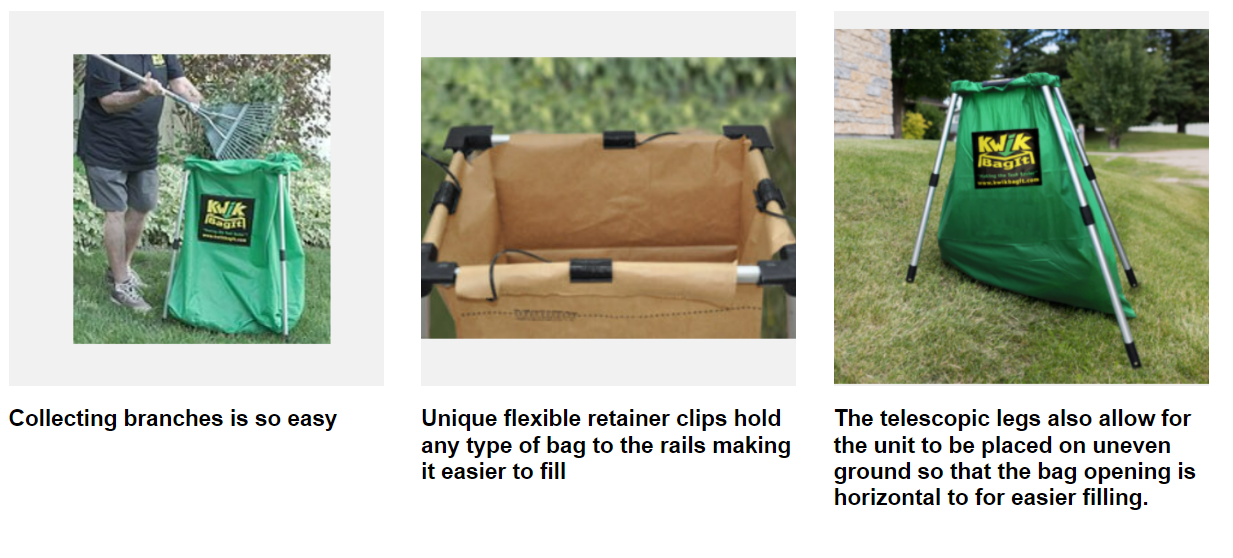 With all of the talk that is trending today about plastic bags, we have a solution!
The Kwik BagIt System also has an optional Reusable Poly-Cloth Bag that is machine washable or can be sprayed with a hose – and they can be used thousands of times. This will save you money because you won't have to buy those costly plastic bags, and you will be reducing the amount of terrible plastic that is entering our landfills. There isn't a simpler, more organized, fun way to get the task done – to strive for a "GREENER PLANET"

With a Kwik Bagit Unit in the locker room or in your bedroom, there isn't an easier way to collect and hold your stuff and to carry to your next event. With the mesh Poly/Cloth Bag and leak-proof bottom, your equipment will stay dry and eliminate the musty odors that normally get trapped in a canvas bag.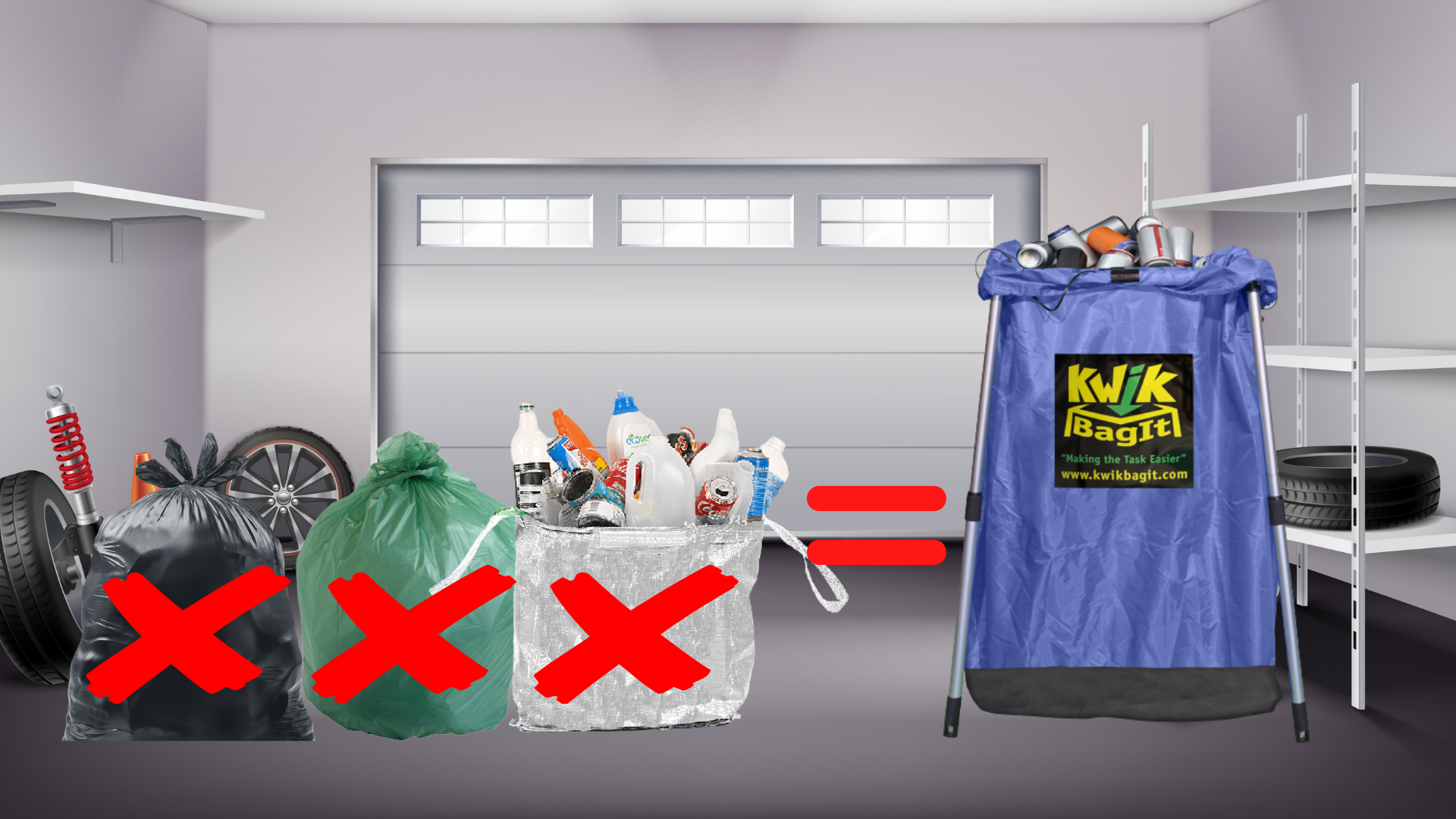 Kwik BagIt! How will you Use It?