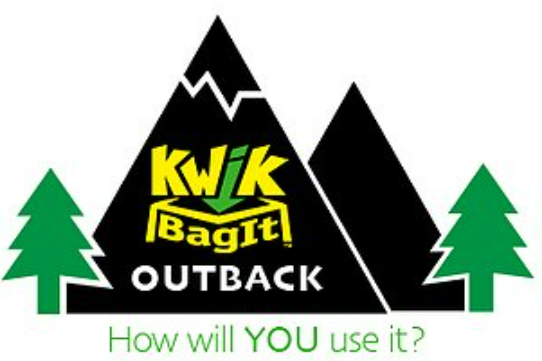 Introducing The KwikBagIt "OUTBACK" Model
The perfect sidekick for all your outdoor activities and home tasks.
KWIK BAGIT'S OUTBACK MODEL
Every Kwik Bagit It "OUTBACK" Model includes: Telescopic Rails and Legs, folding TableTop, and Retainer Clips Bag Holders.
When you are camping, fishing or even doing yard work around the house – The Kwik BagIt "OUTBACK" Model is the perfect sidekick for CAMPING, FISHING, TAILGATING, PICNICS, BBQS, AROUND THE POOL, AT THE BEACH, or anywhere you need to collect debris and recycling materials.
It's lightweight, compact and portable design allows you to lug it around with ease… and requires NO TOOLS TO ASSEMBLE. It is a must-have for anyone who needs a little more convenience when they're outdoors. The Folding Table Top is a great addition and comes in so handing when you need that extra portable table.