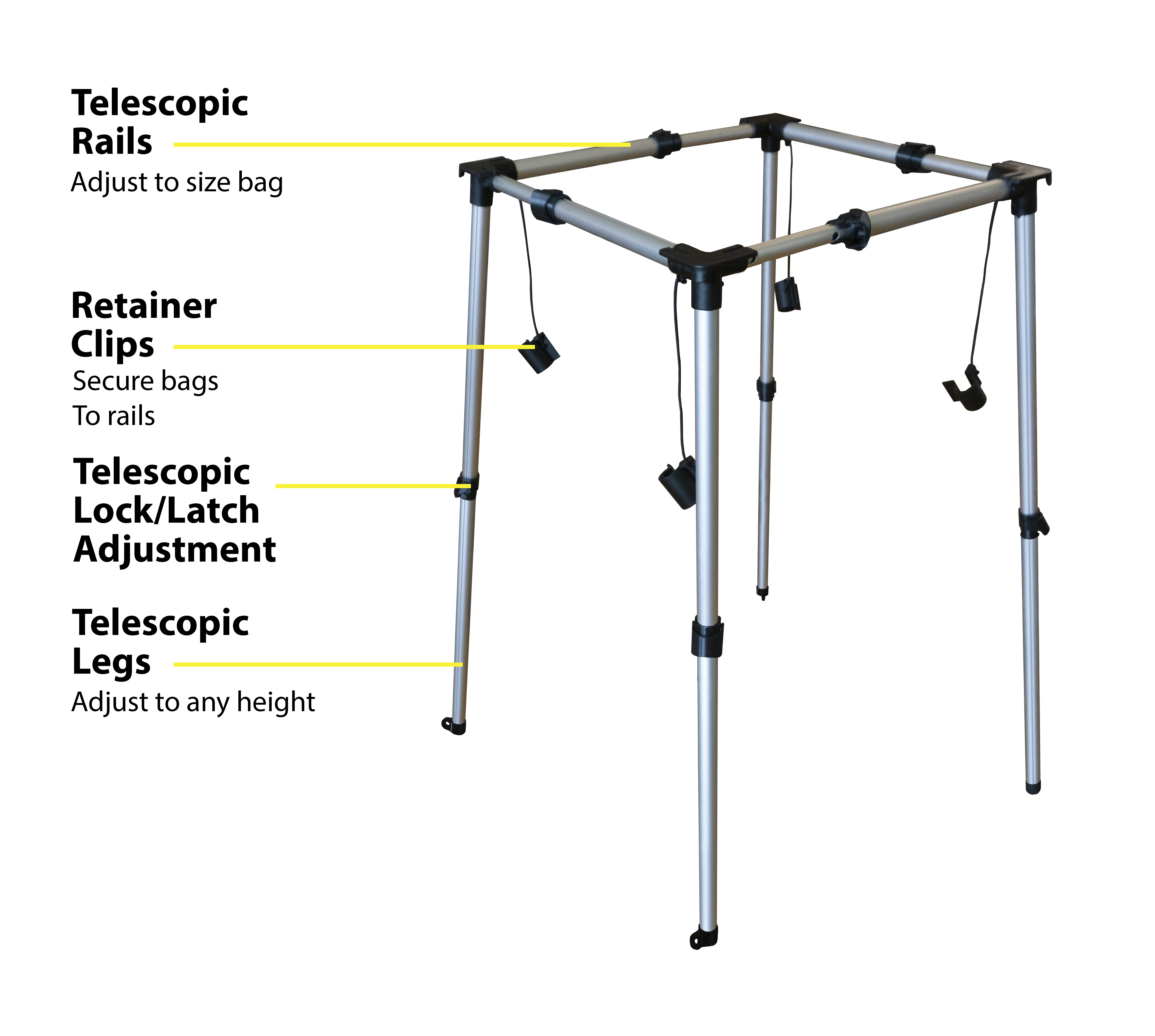 YARDPAL MODEL
INTRODUCING THE KWIK BAGIT BAGHOLDING DEVICE THAT REQUIRES NO TOOLS
TO ASSEMBLE, and WILL ADJUST TO ANY SIZE OF BAG
"MAKING THE TASK EASIER"
TO FILL A BAG WITHOUT THE NEED OF A THIRD ARM OR SECOND PERSON.
SHOP NOW
KWIK BAGIT PRIORITIZES THE ENVIRONMENT
THE YARD PAL
Kwik BagIt Products International has developed the "YARDPAL" Model which is the perfect companion for your YARD WORK, RECYCLING, COMPOSTING, in the HOME, PATIO around the BBQ , at the POOL or BEACH or at a PICNIC or TAILGATING EVENT.
No more Struggling with Nasty Plastic Bags!
Great for Storage of Recyclables!
Use Any Type or Size of Bag !
For the Toys and Laundry in the Kids Room
They can lay on their side to collect brush and grass
Great for Collection of Grass
Comfortable and Practical
A Part of Children's Playtime
Perfect Companion for Parties and Dayouts